Louis Moinet
Interview with Jean-Marie Schaller
28 de maio de 2020
Recently, just a few days before the start of the lockdown in Switzerland, our partner and collaborator Carlos E. Tiburcio Ramos visited Louis Moinet, in Saint-Blaise, and spoke with Jean-Marie Schaller, its founder and CEO.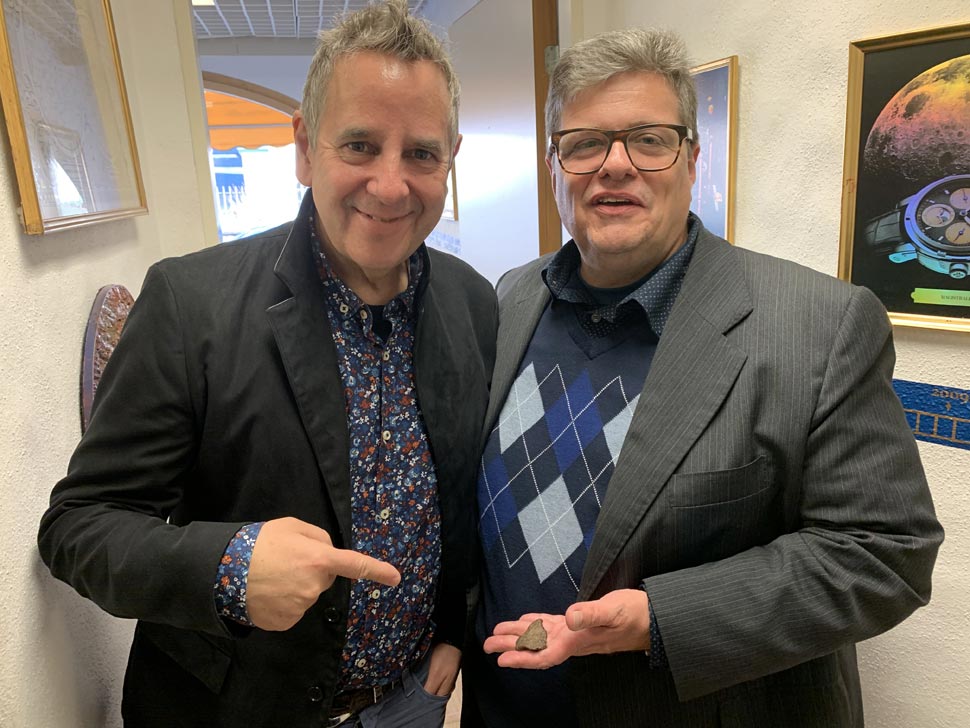 Jean-Marie Schaller and Carlos E. Tiburcio Ramos
---

Shortly afterwards, during the Discovery Days event, which for Louis Moinet, a company independently owned and independently creative, replaced the participation in Baselworld, we spoke again with Schaller. Below are the results of these pleasant conversations.


R&R: Tell us a little about your career and how the idea of reviving Louis Moinet's name came about.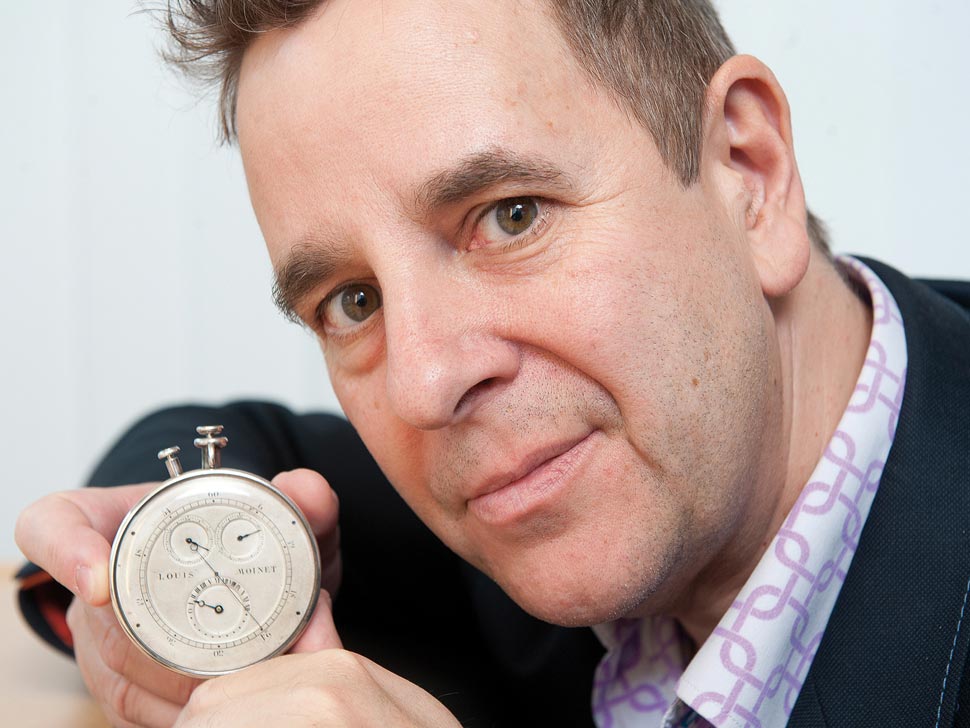 JMS: Originally, I come from the Jura mountains, a remote place but with a passion for Watchmaking. As a small boy I considered a Watch as something special and very important, something that we should consider as a patrimony, a legacy, and not just a way of making a living. I always thought that as a human being has a soul, a Watch similarly, as a soul, too.

I have always worked in the watch field. Previously, I have started the company Perrelet, by relaunching the Perrelet name and worked there for five years. I also worked for Lacoste watches, greatly increasing their sales, and all this experience was very good for me.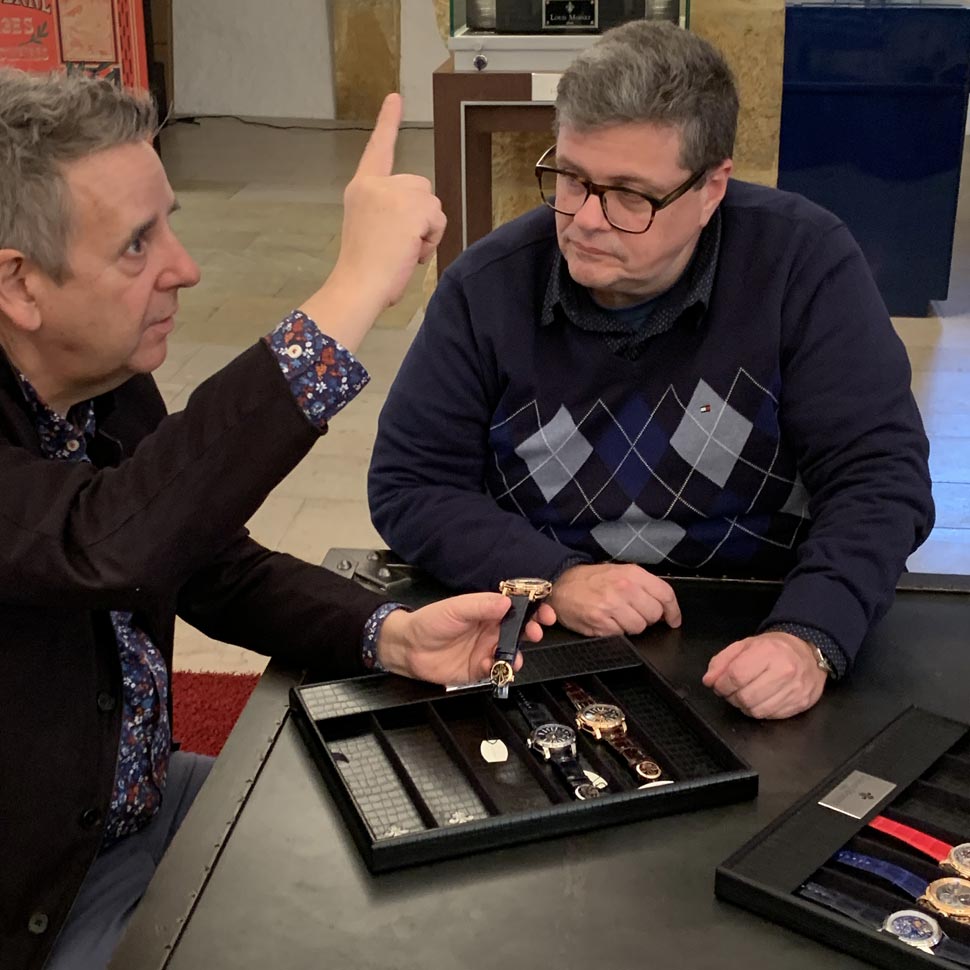 As for Louis Moinet I have a feeling that this was the destiny of my life, to launch this company. Although by Year 2000 his name and work were forgotten, the concept of starting Louis Moinet was repeatedly presenting itself to me in many situations, and so I decided to launch the company, being the first five years mostly of research and development work.

When we started, from home, there were very few information sources about Louis Moinet and his works.

The documentation was very scarce, and we did a lot of research to find out about his great work, like, for example, that he was the inventor of the Chronograph.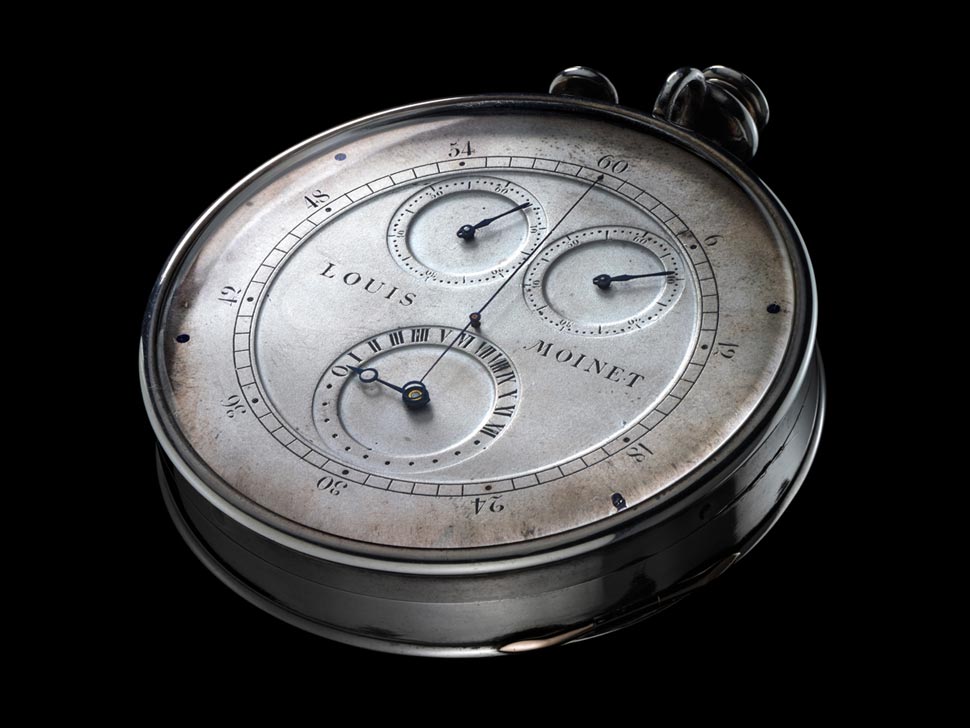 When I bought the original Louis Moinet Chronograph on auction at Christie's in Geneva nobody knew that this was the very first Chronograph ever made, not even us!

Louis Moinet was an Artist, a Watchmaker and an Astronomer, and he worked closely with his friend Breguet in his workshop.


R&R: In addition to the role of CEO, do you also get involved in the creation of the watches?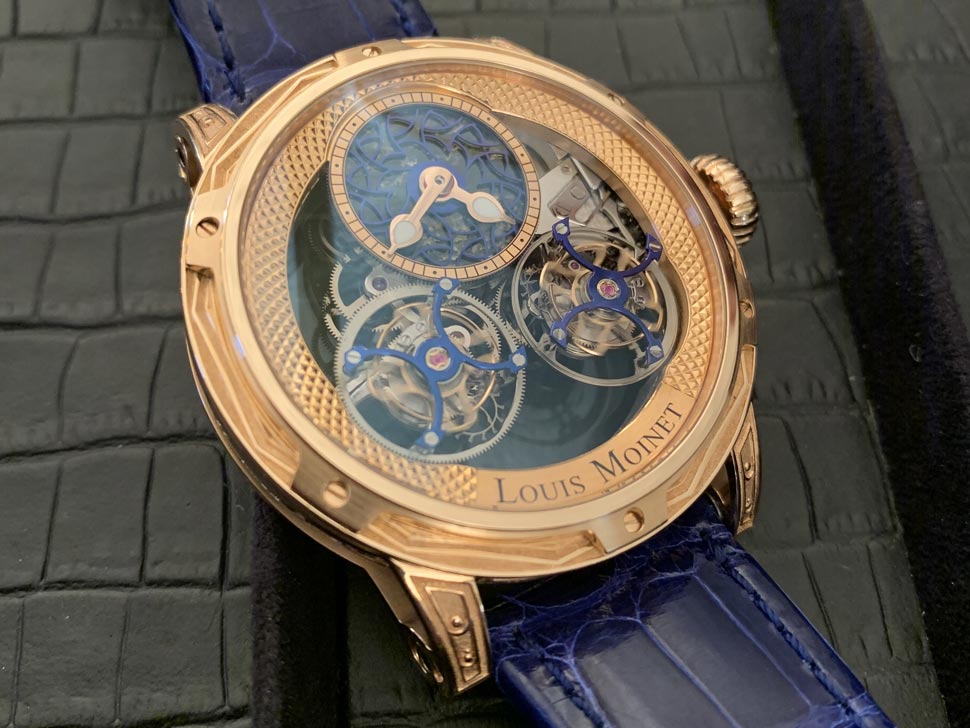 JMS: I am strongly involved in the design and creation of all Louis Moinet watches, and as I believe that watches have souls, we should sell them not as ordinary items, like refreshments.

We must be real artists and sell an Emotion, a Soul. The Watch world has become very dry, with many companies just doing a poor commercial approach.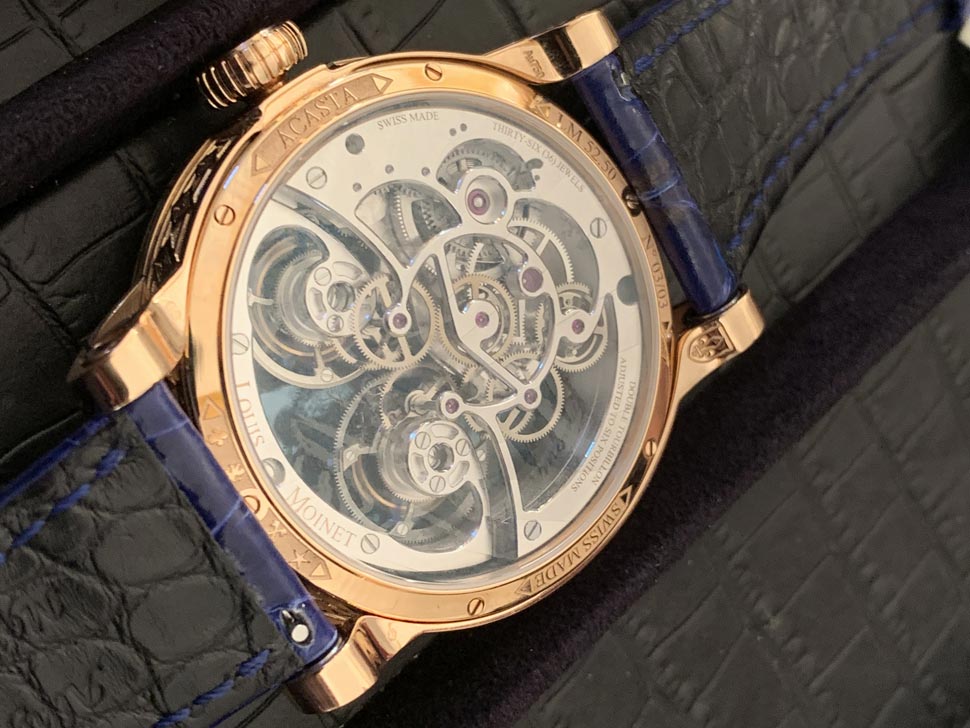 From the contemporary collectors' side there is a feeling of constantly looking for novelties, and this is also a big challenge for us. In the past the life cycle of the products was much longer, now not anymore.


R&R: Louis Moinet models have a very peculiar aesthetic. Where does the inspiration for creating your drawings come from?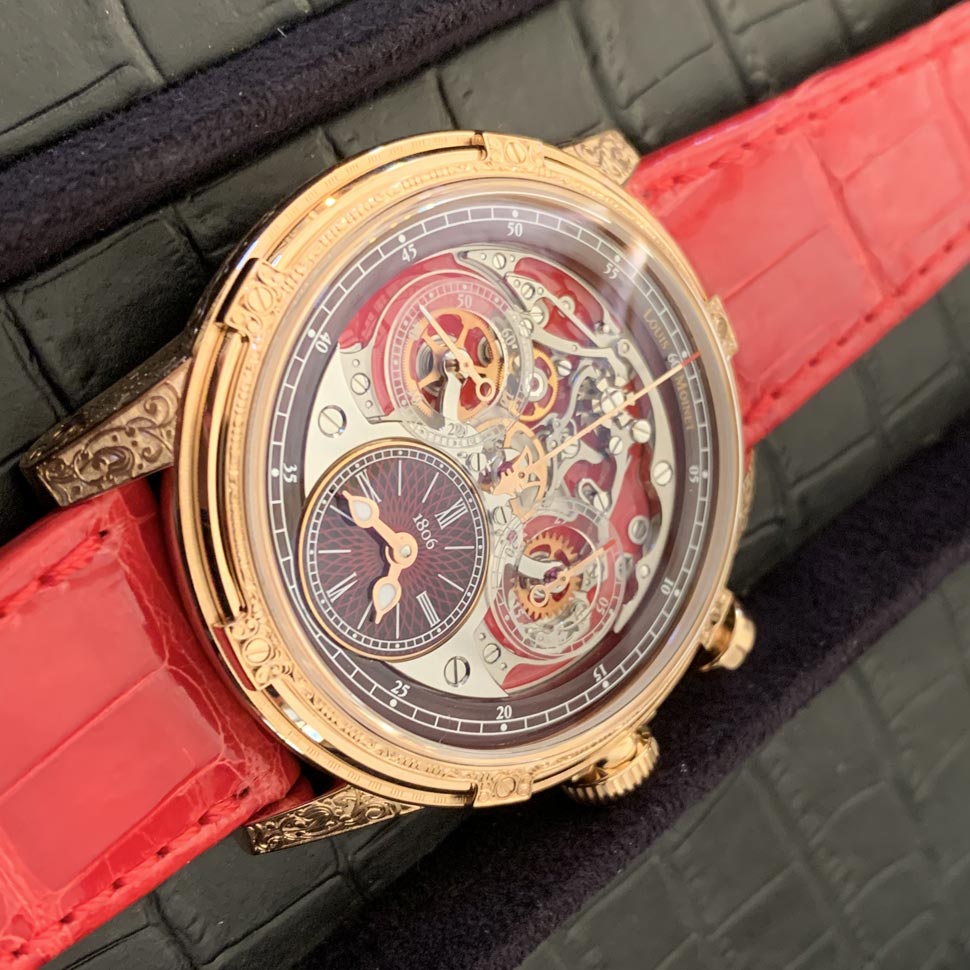 JMS: At Louis Moinet, we have two Watch worlds that are our main source of inspiration (based on the fact that he was an Artist, a Watchmaker, and an Astronomer), leading to the creation of our main product categories: Cosmic Art and Mechanical Wonder.


R&R: Do you have partners in developing the movements?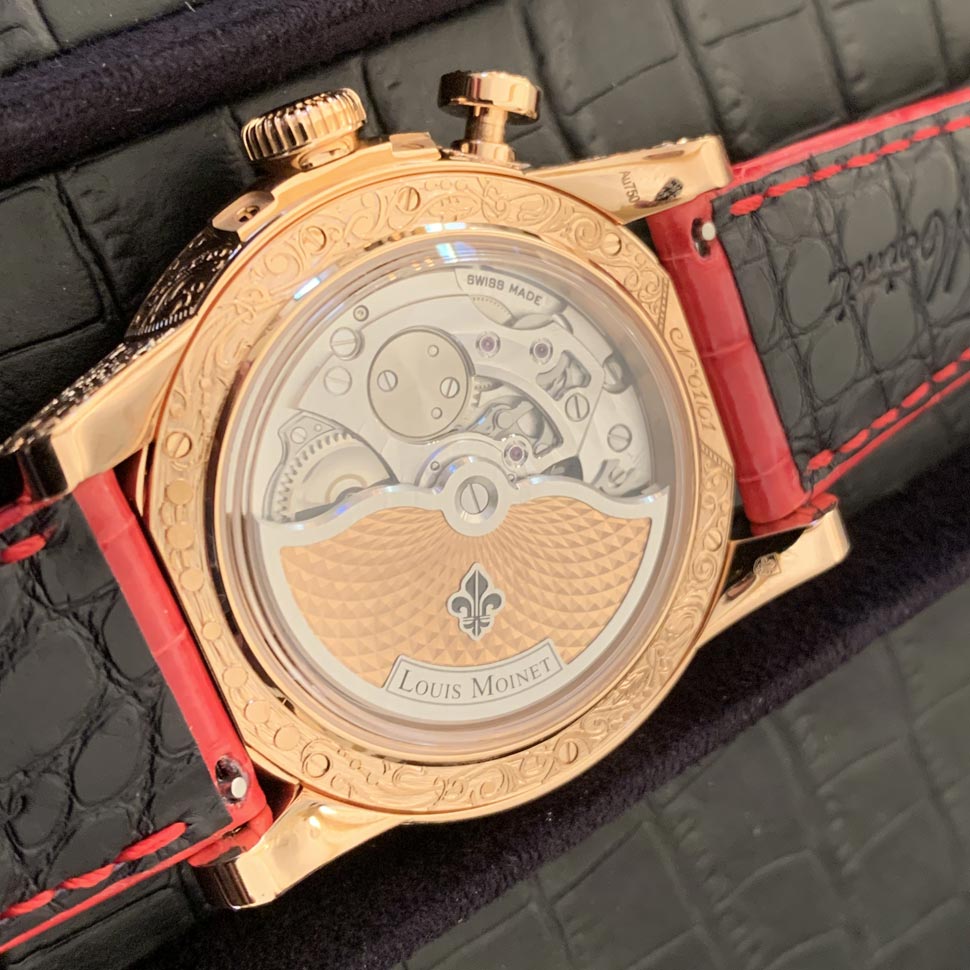 JMS: At Louis Moinet we work very closely together with our two movement partners, in order to develop our own manufacture exclusive movements. They are the best in their fields, and we want to work only with the best suppliers on the market. The same applies for when we source the rare stones and meteorites that we use in our dials, we only work with the most important authority in this field.

We are a small independent company but with an impressive collection of timepieces with a wide range of movements and complications, like Hour Striker, Chronographs, Automatons, Tourbillons and Double Tourbillons.

This is an important investment that we make, in order to cope with the current pace of the market, and to have our own exclusive manufacture movements.


R&R: What's the strategy for reaching out to the customers during these particular days and the fact that Baselworld was canceled?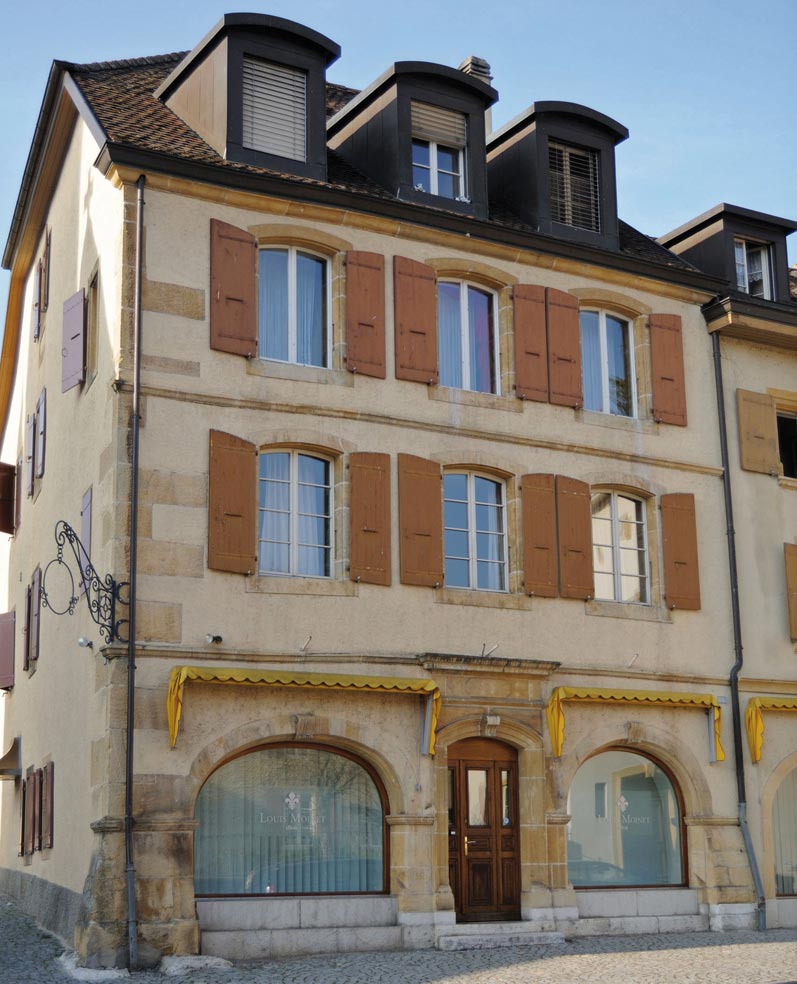 JMS: With the cancellation of Baselworld, an event in which Louis Moinet has been present for more than a decade, we organized a new and modern platform: Discovery Days.

Discovery Days was held from April 30th to May 5th, replacing the traditional Baselworld watch exhibition, in which Louis Moinet was to have participated.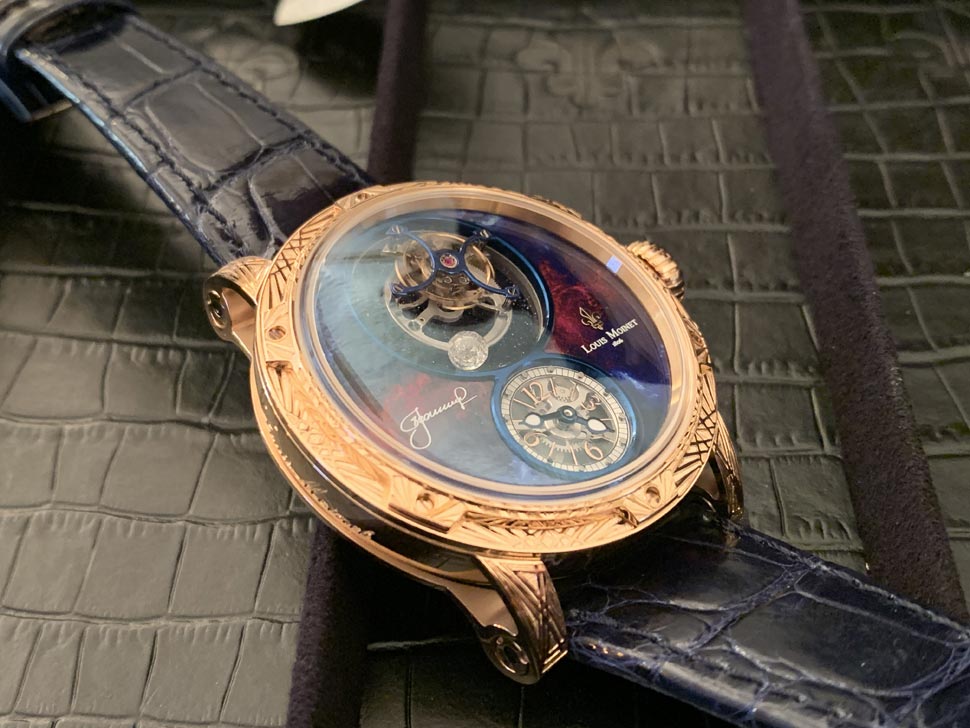 Louis Moinet offered a chance to explore its historical and creative values. This was an artistic rather than a commercial approach addressed to the whole world while staying at home.

Louis Moinet's team was present in Saint-Blaise, in the Imagination Room, the very place where Louis Moinet watches are created. The communication platform proposed to the friends of Louis Moinet, its Ambassadors and clients, is: www.louismoinet.com


R&R: How is the distribution of the brand in Latin America? Do you have plans for Brazil?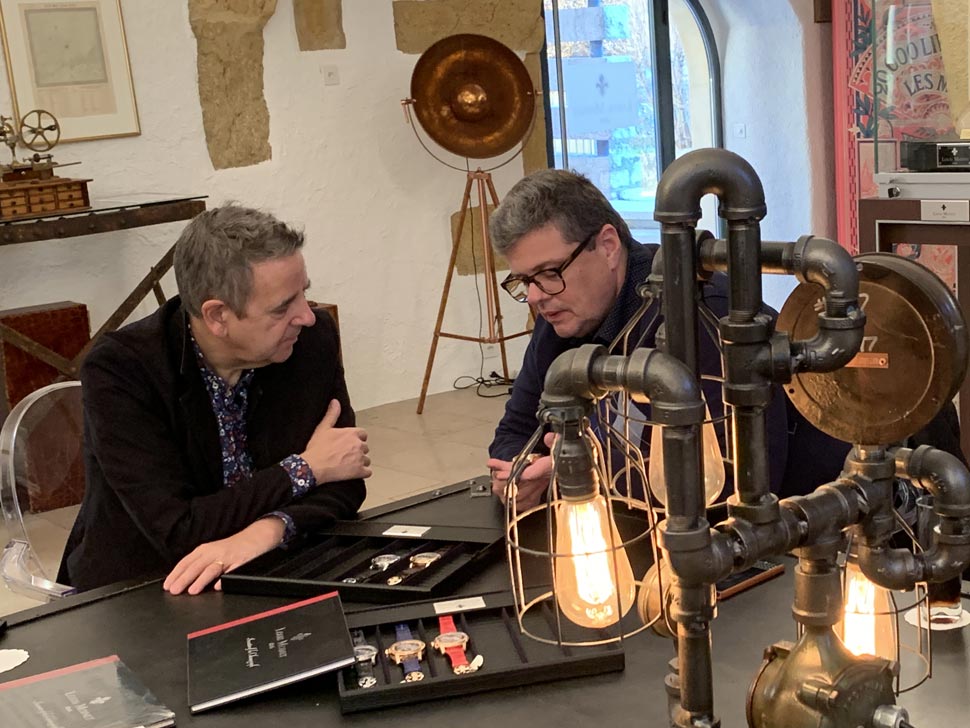 JMS: For Latin America we have a very strong presence in Mexico, including participation in past editions of the SIAR show, and in Brazil we have a great history of a successful partnership with former Formula One Champion Nelson Piquet. We also plan on building new partnerships and special editions for Brazil and Latin America in the near future.
BRAND
PARTNERS